Dr. Kavita Ghai has been practicing since 1989. She received her degree from New York University, and then completed a general practice residency at Mt. Sinai Hospital in New York City. Dr. Ghai and her husband reside in Cary with their daughter Pooja and son Ricky. She enjoys reading, exercising, time with family, and volunteering at local events.
Dr. Ghai is a member of the following professional organizations:
American Dental Association
Academy of General Dentistry
North Carolina Dental Society
Raleigh – Wake County Dental Society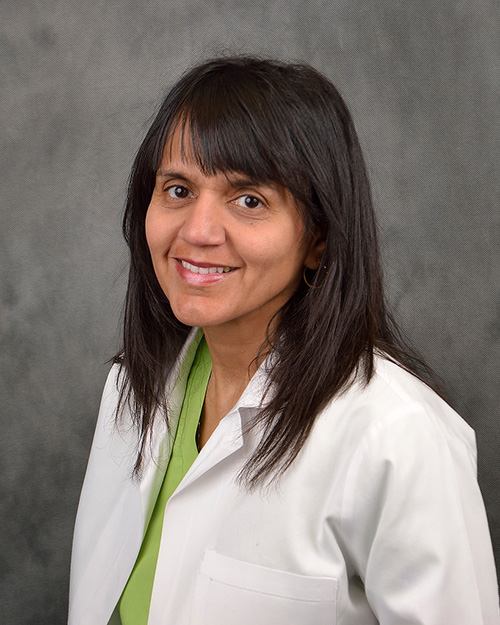 A Reliable Dental Clinic Serving Cary, Apex and Morrisville NC
• Affordable Family Dental Services
• Quality Cosmetic Dentistry Services
• Top Rated Dentistry Professionals
Crescent Dental is the ideal place where absolute care and comfort of patients is among the core mission. I, Dr. Kavita Ghai and my team of highly-trained and top-rated dentistry professionals are driven to provide you with topnotch quality, affordable and personalized dental services. At Crescent Dental we always aim to provide topnotch quality of treatment to our patients, while giving them sheer consideration, care, and respect.
Whether you or your family needs routine dental maintenance like teeth cleaning or a full cosmetic dental makeover, our patients each receive the individual dentistry attention they deserve. We now offer teeth whitening, Invisalign®, veneers, and even dental implants.










Meet The Team
Top Rated Dentistry Professionals
We Provide Family Dental and Cosmetic Dentistry Services Serving Cary, Apex and Morrisville NC
Meet The Team
Dr. Ghai takes care of me really well over 10 years and her dentists are caring for my teeth with gentle care with kindness. I had a few Dentists in Raleigh, Garner and Clayton area. Crescent Dental is the far best I can say with my loyal appreciation.
Everyone in the office is friendly and accommodating. Dr. Ghai takes great care in making sure I was comfortable during my procedures. Scheduling was easy as well, especially when I needed immediate care.
I have been extremely pleased with the full staff at Crescent Dental. It's not fun getting things like an extraction or root canal, but they made the process as pleasant as possible. They were consistently professional, efficient, clear in their communications, and helpful in regards to insurance and paperwork. Highly recommended.
I had an awesome experience with Crescent Dental! I was switching jobs and wanted to get some dental work done fairly quickly before my insurance ended. When I explained the situation to them they were so understanding and made sure to fit.
Wow, wow, WOW! I have such dental anxiety, and have never felt as comfortable at a dentist as I did with my first appointment here. I can't brag enough….Suzanne and Pam at the front are always nice and helpful. I had issues with my paperwork and they were fabulous to me!! They are just spectacular at their jobs. As for the hygienist, Stephanie, words cannot describe. I need to reiterate that I have EXTREME dental anxiety. Stephanie dispelled any fears I had, and I was completely at ease throughout my entire appointment. Dr. Ghai was very nice as well, complimenting my teeth and explaining everything fully to me (like everyone at this practice has done so far). You will not regret trusting this family to take care of your mouth. It's hard to find a trustworthy dentist in this state…take my word for it and save your mouth by going to Crescent Dental!!!
Free Teeth Whitening for New Patients*
Free Teeth Whitening for New Patients with Private Insurance or Paying Cash
15% discount for patients with no insurance
15% discount for patients with no insurance